All presses below offer a very short delivery time frame.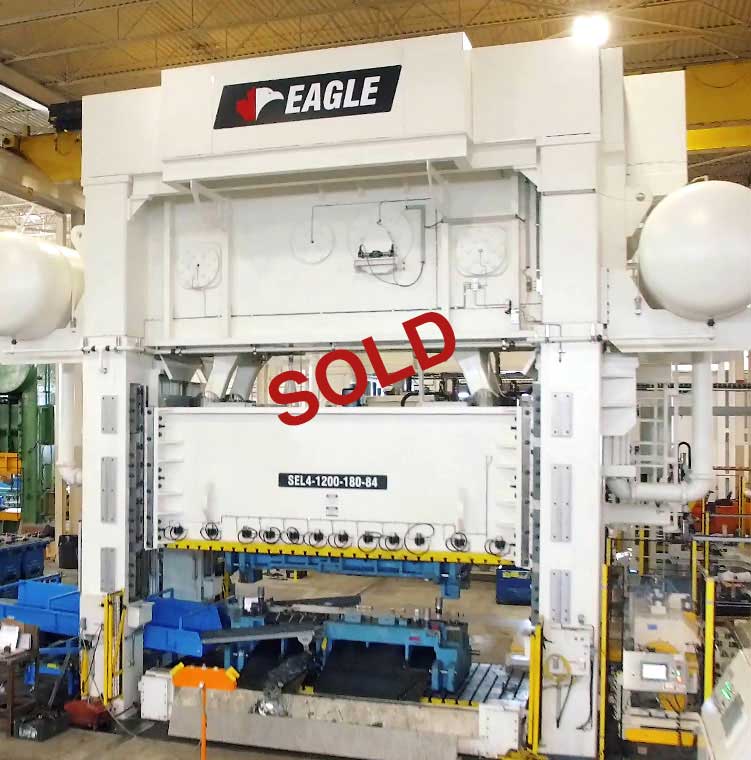 EAGLE MECHANICAL TRANSFER PRESS
Eagle Press Model No. SEL4 – 1200 – 180 X 84 Mechanical Transfer Press
The machine structure is that of a four (4) point design with a four piece all steel frame.
Specifications:
Capacity: 1200 tons @ 1/2″ A.B.D.C.
Area of slide / Bolster: 180 in. x 84 in.
Stroke of slide: 24 in.
Adjustment of slide: 12 in.
Shutheight over bolster (S.D.A.U.): 50 in.
Strokes per minute : 10-30 S.P.M.
Window Size: 80 in.
Floor to T.O.P. height: 304 in.(approx.)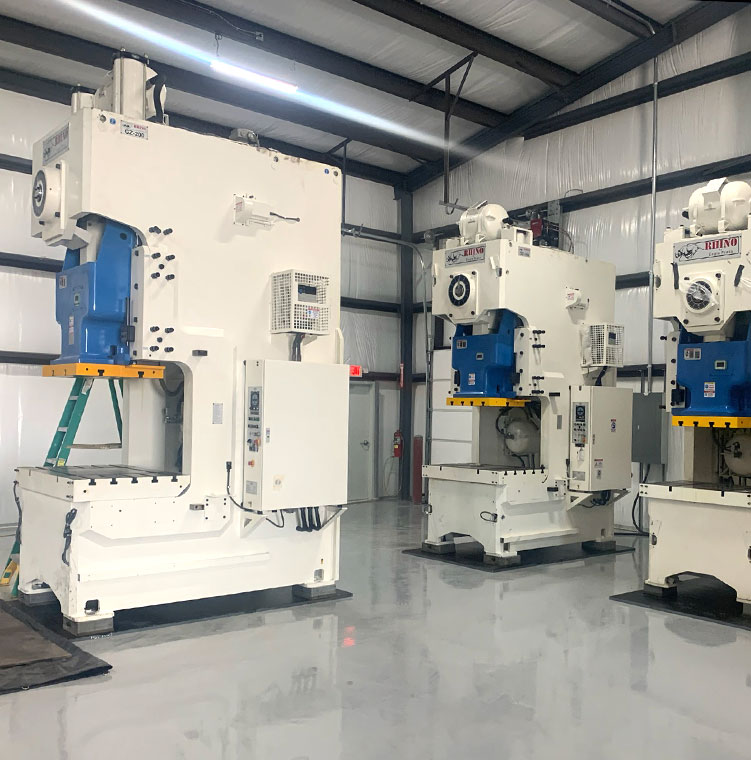 RHINO GZ & GL SERIES GAP FRAME PRESSES
These machines are a "C" Configuration Press System readily available in stock. We are currently featuring our 110 Ton, 160 Ton & 220 Ton Models.
Specifications:
Automatic lubrication system lubricates crankshaft bushes, connecting rod bushes & Slide Guides, monitored through progressive lubrication supply line.
Hydraulically operated fast acting over load protection mechanism mounted on slide for better performance and thereby preventing damage to the press & dies.
Oil dipped slide adjustment threads leads to reduce friction, prevent jamming and increased life.
User-Friendly operator interface with diagnostic features.
Showroom model presses available for Immediate delivery.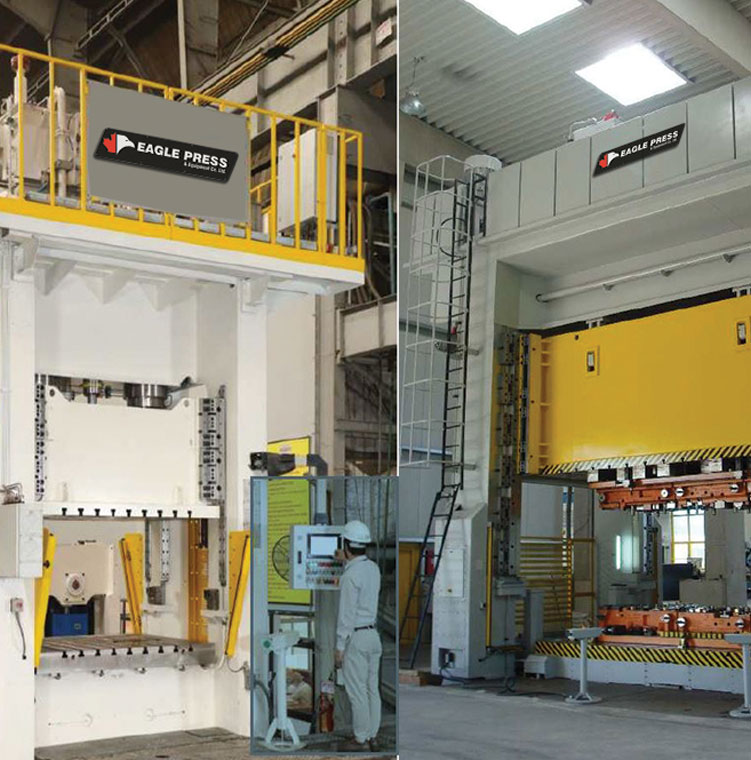 HYDRAULIC PRESSES FOR VARIOUS APPLICATIONS
IN STOCK & AVAILABLE FOR SHORT DELIVERY
Eagle is currently offering a variety of Hydraulic Stock Options Including
Our: 250 Ton, 800 Ton & 1200 Ton Models