Inspiring Solutions Since 1959
A Leading North American Press Manufacturer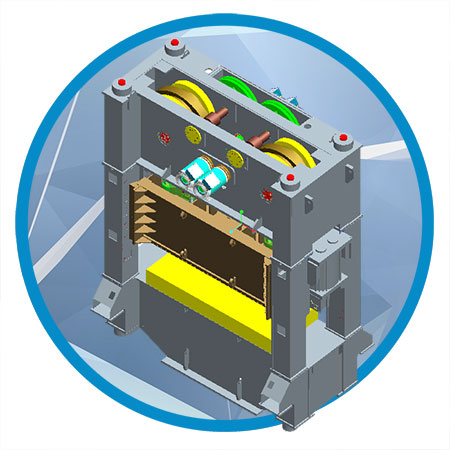 Superior Press Systems Built to Last
Eagle Press is a long-standing manufacturer of Mechanical, Servo & Hydraulic Presses. Based in Windsor, Ontario, our team designs, engineers and manufactures fully customized presses for the automotive, appliance, aerospace, HVAC as well as many other industries. We specialize in custom presses from 100 to 3500+ tons and feature an array of stock press options which are available for quick delivery.
Please contact sales@eaglepresses.com and Let Eagle Press help form your future
Industry Leading Stamping Presses
For information about any of our presses, an Eagle team member is always available to visit you!