Eagle Welcomes Attendee Increase
at FABTECH 2022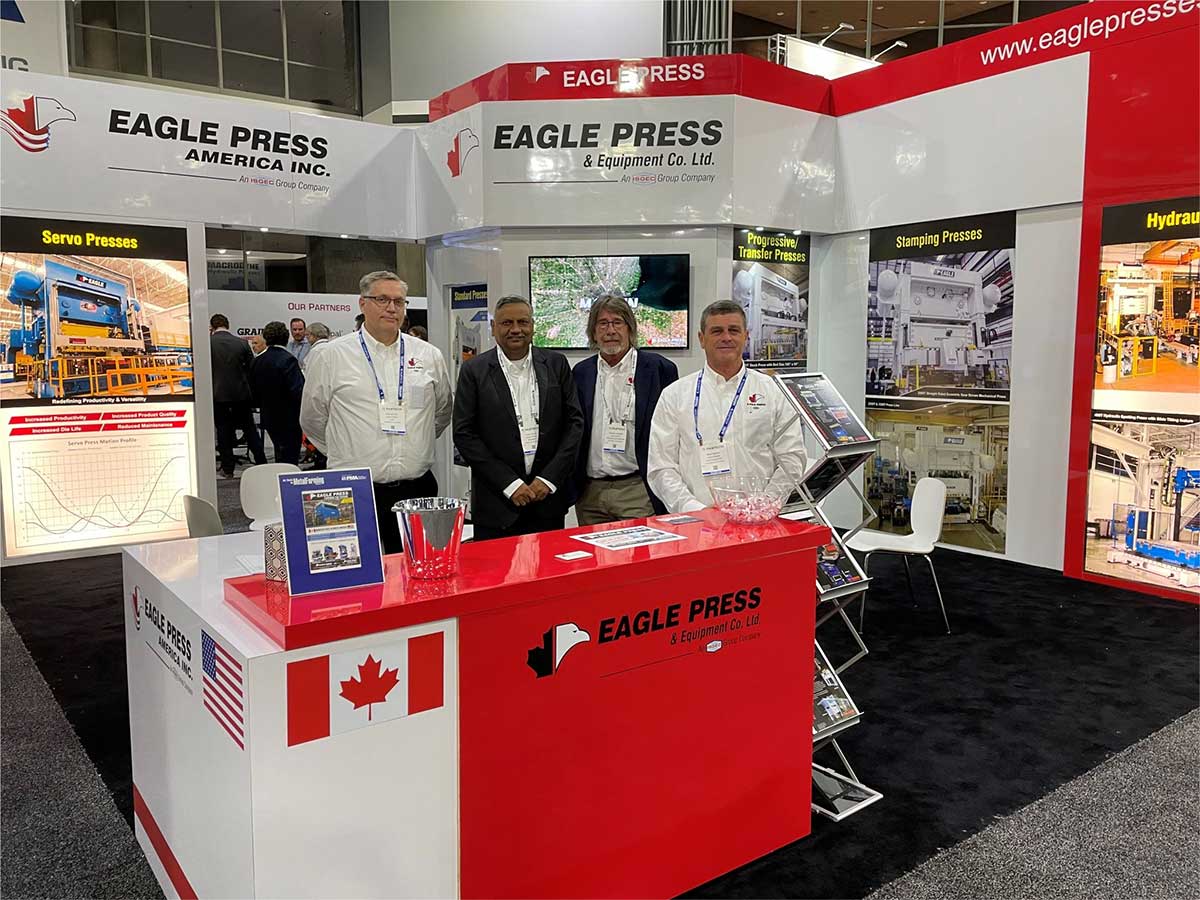 FABTECH 2022 is a Major Success with Many New Faces in Attendance
Eagle Press attended a highly successful FABTECH 2022 event in Atlanta Georgia that saw a 20% increase in attendance over the same event held one year earlier. With an increase in floor space and visitors from all around the world, Eagle representatives were able to network with many new and familiar peers looking to improve productivity and increase profits. There is no better opportunity to network, share knowledge and explore the latest technology, all in one place.
The robust attendance gave Eagle the opportunity to feature its next generation press designs for ultra high tensile materials. With new technology advancements with its mechanical presses, hydraulic presses, and servo presses we were proud to share details of the enhanced capabilities and features of our world class presses.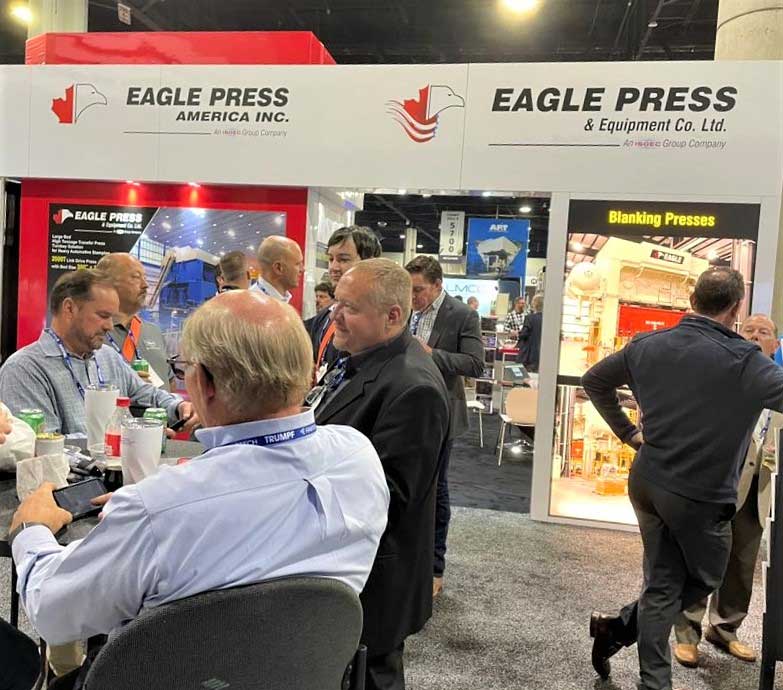 Metal Fabrication Industry Confidence is High
Attendance at this years event clearly shows that the fabrication industry confidence appears to be at a high level which is a good sign heading into 2023. Our conversations with attendees indicate that their businesses are performing at high levels with consistent volumes in orders and projects.
FABTECH organizers say this years event was the most effective tradeshow they have exhibited at in close to a decade! Not only was the volume of traffic up, but the quality of the attendees was also higher, possibly due to a wider range of education seminars offered.
FABTECH is North America's largest metal forming, fabricating, welding and finishing event. With the show floor full this year, the sheer volume in attendance was refreshing and exciting to see. The event generated conversations of significant interest including those from existing and prospective partners.