Hydraulic Presses Built for Your Requirements
Eagle Hydraulic Presses are Extremely Versatile and Cost Effective, Providing High Quality and Reliable Production Results.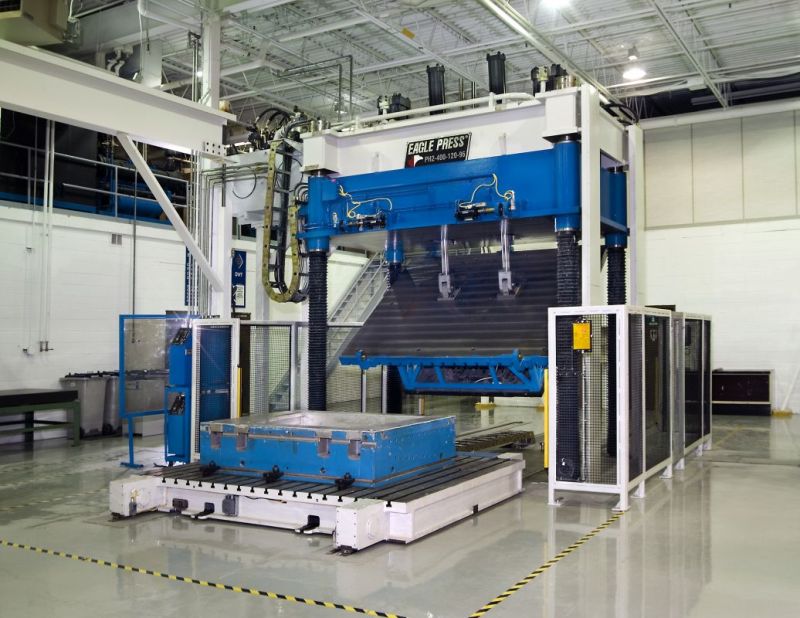 As a Leading Manufacturer of Presses in North America Eagle hydraulic presses deliver production reliability and quality for a wide variety of components, including complex and demanding applications.
Whether for tryout and spotting or for production purposes, Eagle's technologically advanced hydraulic presses have broken the speed barriers that limited the applications of older style hydraulics and now offer a versatile alternative to fixed link mechanical presses.
Eagle manufactures hydraulic presses for numerous advanced applications including; injection and compression molds, diecast and/or stamping dies, try-outs, deep draws, mold, die spotting, plastic production, acoustical material forming, insulation and more.
All Eagle Press products are custom designed to meet customer specifications and requirements. They are constructed of heavy duty steel plate fabrications and are engineered for optimum frame rigidity.